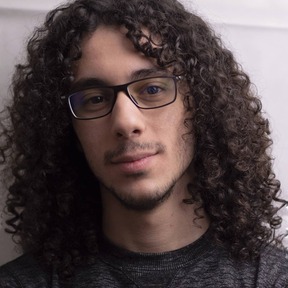 Hello, I'm an Indie and AA (double-A) Game Developer, with 10+ years of experience in coding with Unity. I'm a native English and Italian speaker, so I offer my services in both languages.
I'm highly proficient in C#, and I also like to play with C++ from time to time. I've published various games and Unity apps, and I've worked for multiple companies that focused on mobile and multi-platform console development games: an example is Paw Patrol: Grand Prix.
I currently work as a Research and Development Engineer for VR technologies (Unity specific), and in my free time, I love teaching and mentoring people. I also work on some personal videogame projects as well.
As a mentor, I prioritize practical work over theory, and I offer many challenges to my students to help them grow professionally. I understand how important it is to adapt to every student's needs and objectives, and I do my best to get to know them and their mindset better.
I offer various types of mentoring, from the occasional code review to a full course that ranges from beginner to advanced levels. All my students have either found a job thanks to the experience they've acquired through my lessons or have started to work on personal projects, where I aid them throughout the process (from the First Playable to the Release Candidate).
If you want to know more, here's my (somewhat outdated) portfolio, where you can also find my CV: https://andrefrancavilla.github.io/
If you're interested, don't hesitate and send me a message! I'm open to offering different prices for different services, so we can discuss this as well.
No followed people