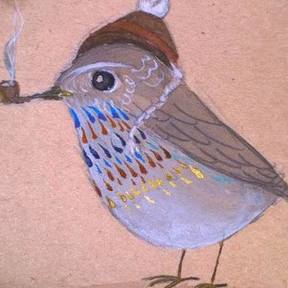 Resume
2000-2003 Studied at the Art Institute of San Francisco - CA
2010-2011 CGWorkshot Zbrush with Cesar Dacol
2011-2012 Safehouse Atelier with Carl Dobsky
2012-2013 Sadie Valeri Atelier with Felicia Forte
Seeking a new opportunity to work with talented, creative and a highly skilled team to make great games!
Work current Toys for Bob | PS5 XBox PC Switch |
2020
Crash Bandicoot 4 - It's about time!
Responsible for Environment creation, some tools often used, Unreal, Zbrush, Maya, Substance Painter. Some designer.
2018-2019
CTR- Crash Team Racing - Had the pleasure to work remotely with the Beenox team in Canada. To aid them. Made two tracks for CTR. This time in 3DS Max, and forward rendering internal engine, model, shading, texture and block in for lighting.
2018
Spyro Trilogy - Working in Unreal, creation of levels beginning to end, block in lighting for levels with lightmaps deferred rendering. Collaborating and fixing outsource levels at time recreating large sections to bring up to the same quality bar and bug fixing, and optimization for various levels during the last leg of development.
Proud to please the fans of Spyro. Levels I've created were used as key are for marketing.
2017
Unannounced project – in charge of leading and aiding building an art pipeline, usage of PBR render, substance and Unreal 4, zbrush, modular set creation as well as designing the environment look for approvals, working directly with Art director and manager.
2016
Skylanders Imaginators - Levels built from ground up were the main levels used by the marketing team to promote Skylanders Imaginators.
Responsible for environment creation, pbr, materials, pipeline, strike Sr. Artist assigned to fix and polish levels necessary for shipping, lighting levels.
2014
Skylanders Trap Team-Responsible for environment creation, material creation, polishing levels for shipping, integration for Xbox one and Wii compatibility. In charge of polishing levels, solving visual problem on environments, polishing in what they lacked, material, modeling, composition, color or lighting.
Double Fine Productions | PS3 360 PC Mobile |
2013
Toy Figurines/ Next gen assets for Psychonauts, Brutal Legend
-Responsible for leading and solely creating 14 high detail characters, and part of the 3D printing process for toy making, using existing low resolution assets. Maya, Photoshop and Zbrush
2012
The Cave
-Responsible for set dressing, modeling sets, in charge of Zbrush assets.
-Responsible for porting assets from 360,PS3 to mobile.
2010-2011
Sesame Street - Once Upon a Monster
-Responsible for set dressing, modeling sets, in charge of Zbrush assets.
-Creating Stylized 3D Environments and Characters for an interactive storybook.
-The 3D sculpts blended with the 2D drawings to make them come alive. It was very important to deliver models that looked and felt exactly like the hand drawn characters and environments.
2010
Costume Quest
-In a team of only me and another Set Dresser / Environment Modeler. Had full control of asset creation, from mockup, gameplay, modeling, at times texturing, rigging, animating, to hooking it up in script. Worked on majority of the lighting for the game including some climate work in cooperation with our FX artist.
2005-2009
Brutal Legend
-World building role, responsible for asset creation of an open world environment, Set Dressing, Modeling Environments as well as placement and composition.
- Other tasks include, Pre Vis, rigging, minor animation, mesh destruction, foliage, creating outdoor terrain in an continuous world, minor concept art.
-Work closely with programmers to improve the art pipeline process for the creation of art tools and procedural art creation to automate the art pipeline, documenting the process to serve as a guideline for other artists
- Frequently worked with Lead Production Designer to set up gameplay, flow, storytelling, bridging the gap between the game design and art direction.
2002-2005
Psychonauts
-Played a significant role as a World Builder taking on various responsibilities throughout the entire project production, such as environment art, game design, and lighting• Assumed additional responsibility of the design team when the design team was released from the project and worked directly with the Lead Production Designer for the remainder of the project
Solo Exhibition of Art Work in Rio de Janeiro, Brasil 2012
2 followed people
4 received reviews (100% positive, 4/4)