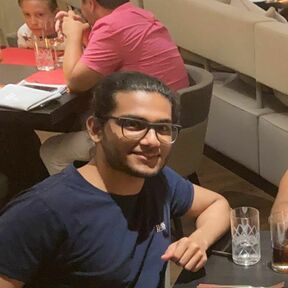 Working on games is always fun! My love for game design started when I realized how games can have a strong impact on people. To see players having fun is the best victory for me as a game designer.
I am an enthusiastic entrepreneur with the vision to achieve greatness and venture into success! Owning a small indie game studio (Manabreak LLC) in Dubai, and leading my team to make amazing HIT games!
Having a Bachelors in Game Design and Management, along with doing my Master in Game Design in the UK. I have past experience working as a game designer and working in QA for games.
With my leadership, creativity and design knowledge. I have successfully published a game on the play store with 1 million+ installs and reaching in top 100 games in US market! On top of that I have managed to win many awards and competitions in game development. Ultimately earning my self the name as "Bounty Hunter" in game jams.
I am specialized in game design and management. Making sure the vision is met and the work is done! I have a keen interest in breaking down games and analyzing them. I am well known for my player friendly level designs and unique gameplay mechanics creations.
No followed people